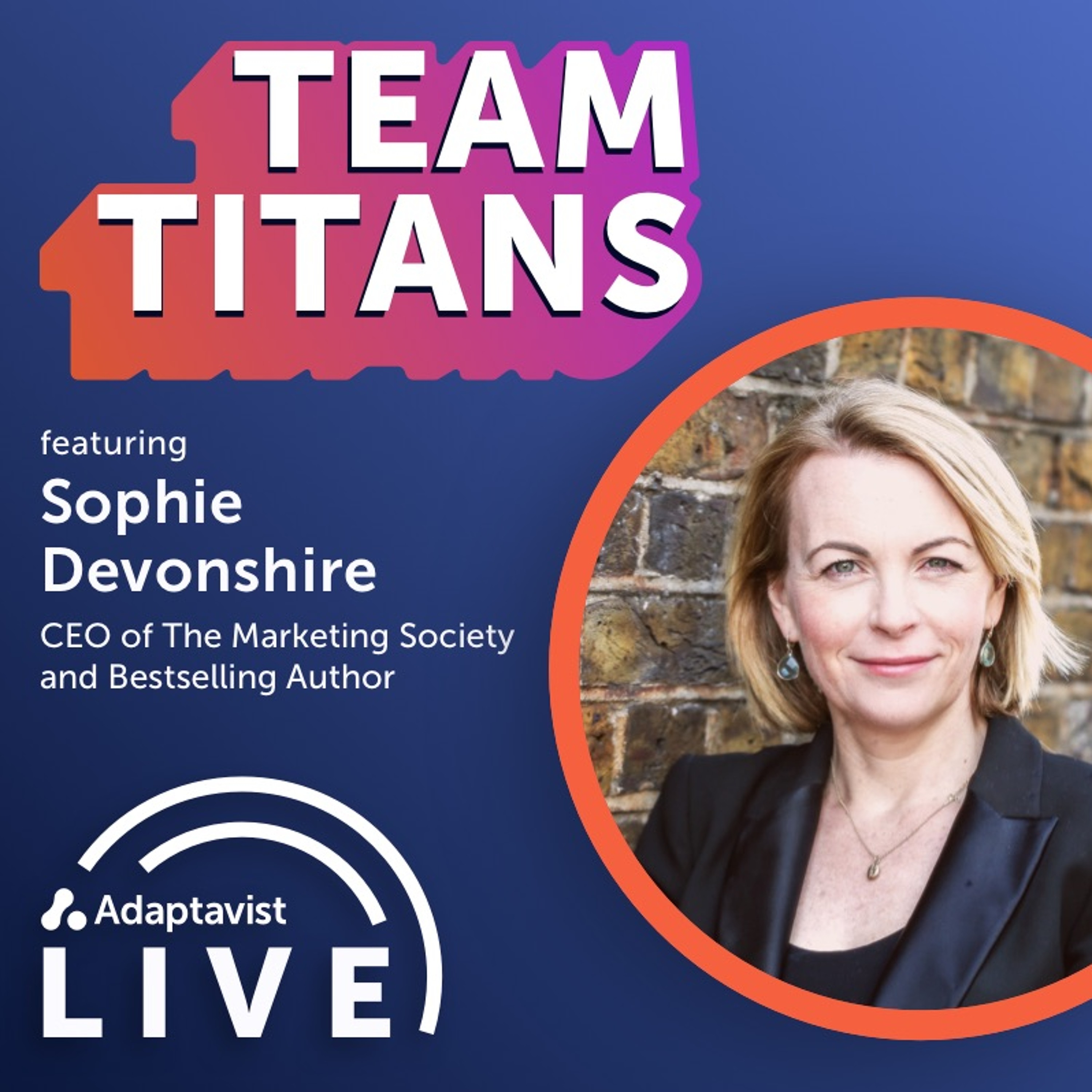 On this episode of Team Titans, hosts Ryan Spilken and Dominique Summers welcome Sophie Devonshire, the Chief Executive of the Marketing Society.
She is an experienced business leader, entrepreneur, marketer, bestselling author, and acclaimed keynote speaker, speaking regularly at organisations and events about brands, business, and leadership.
Her book on 21st-century leadership 'Superfast: Lead at Speed' was shortlisted for Business Book of the Year as well as reaching the no.1 spot on Amazon.
Team Titans is a podcast about the stories of people with unique perspectives on work itself; leading teams, building tools, and defining (or maybe destroying) processes. New episodes are released bi-weekly on the Adaptavist Live podcast network.
Connect with us on social @Adaptavist, and let us know what you think of #TeamTitans