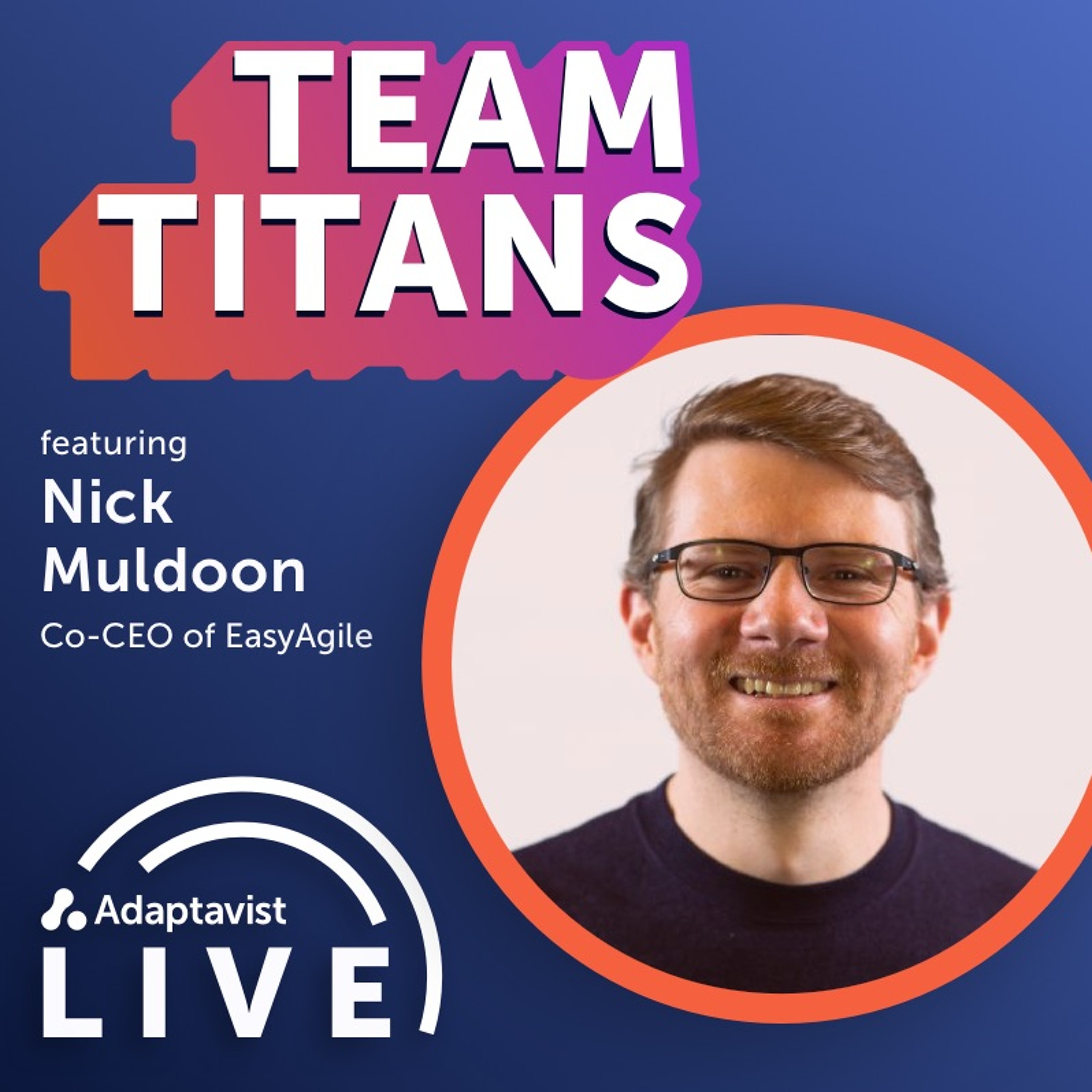 On this episode of Team Titans, hosts Ryan Spilken and Jennifer Eolin have an insightful chat with EasyAgile Co-CEO Nick Muldoon.
Nick was on the team that transformed the Greenhopper plugin into Jira Agile (which eventually became Jira Software)as well as spending time at Twitter before founding EasyAgile.
Nick gained some incredible insight from his time in Silicon Valley, and his perspective and philosophy is refreshing and inspiring.
Team Titans is a podcast about the stories of people with unique perspectives on work itself; leading teams, building tools, and defining (or maybe destroying) processes.
Connect with us on social @Adaptavist, and let us know what you think of #TeamTitans