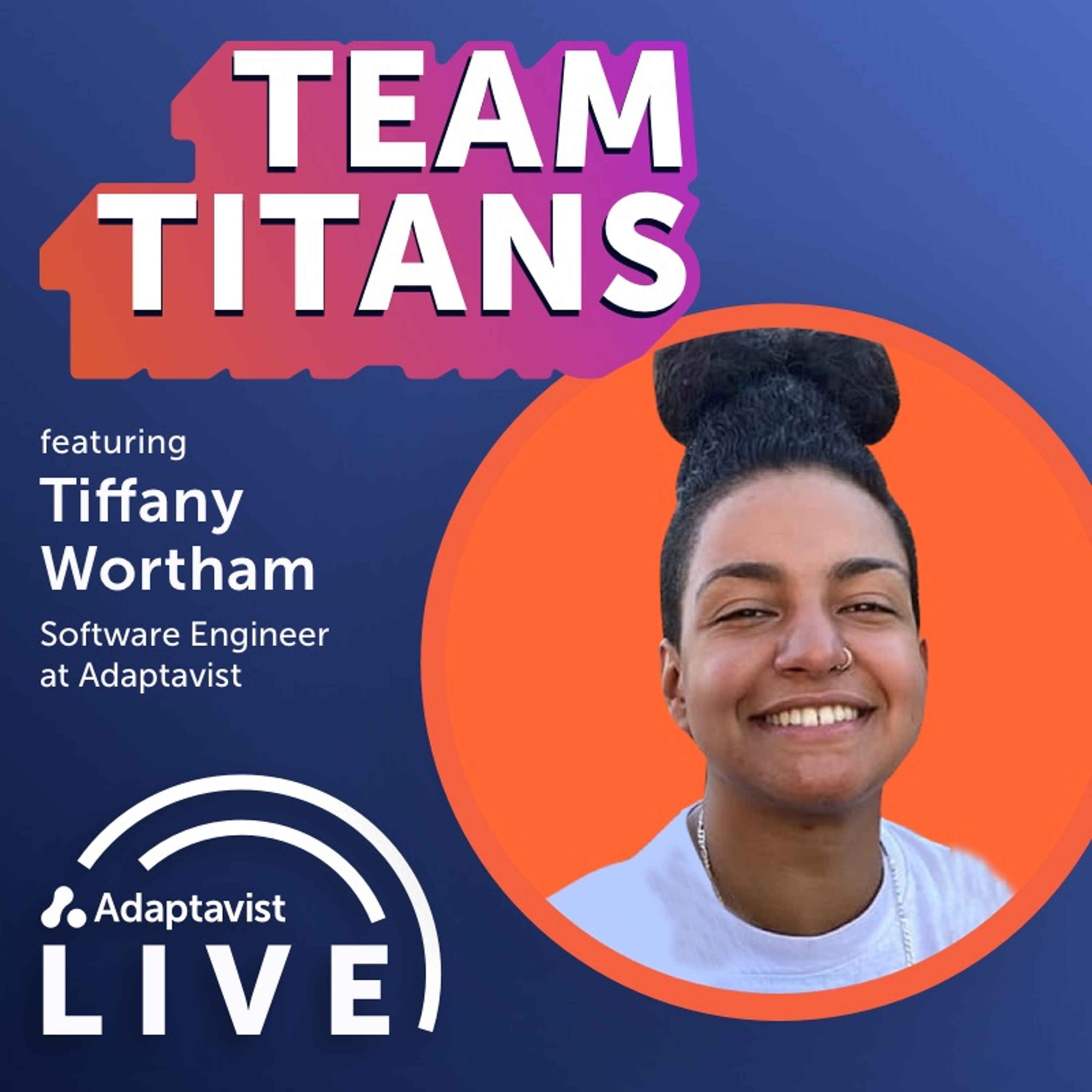 On this episode of Team Titans, hosts Ryan Spilken and Petula Neale have a fun discussion with Adaptavist Software Engineer Tiffany Wortham.
Tiffany is a young developer with a ton of talent and a keen eye for DevOps-style automation and iterative team process improvement. Her laid-back, can-do attitude and open approach to the world of software is both insightful and refreshing. Read the transcript here: https://www.adaptavist.com/blog/team-titans-season-2-episode-4-tiffany-wortham
Team Titans is a podcast about the stories of people with unique perspectives on work itself; leading teams, building tools, and defining (or maybe destroying) processes.
Connect with us on social @Adaptavist, and let us know what you think of #TeamTitans