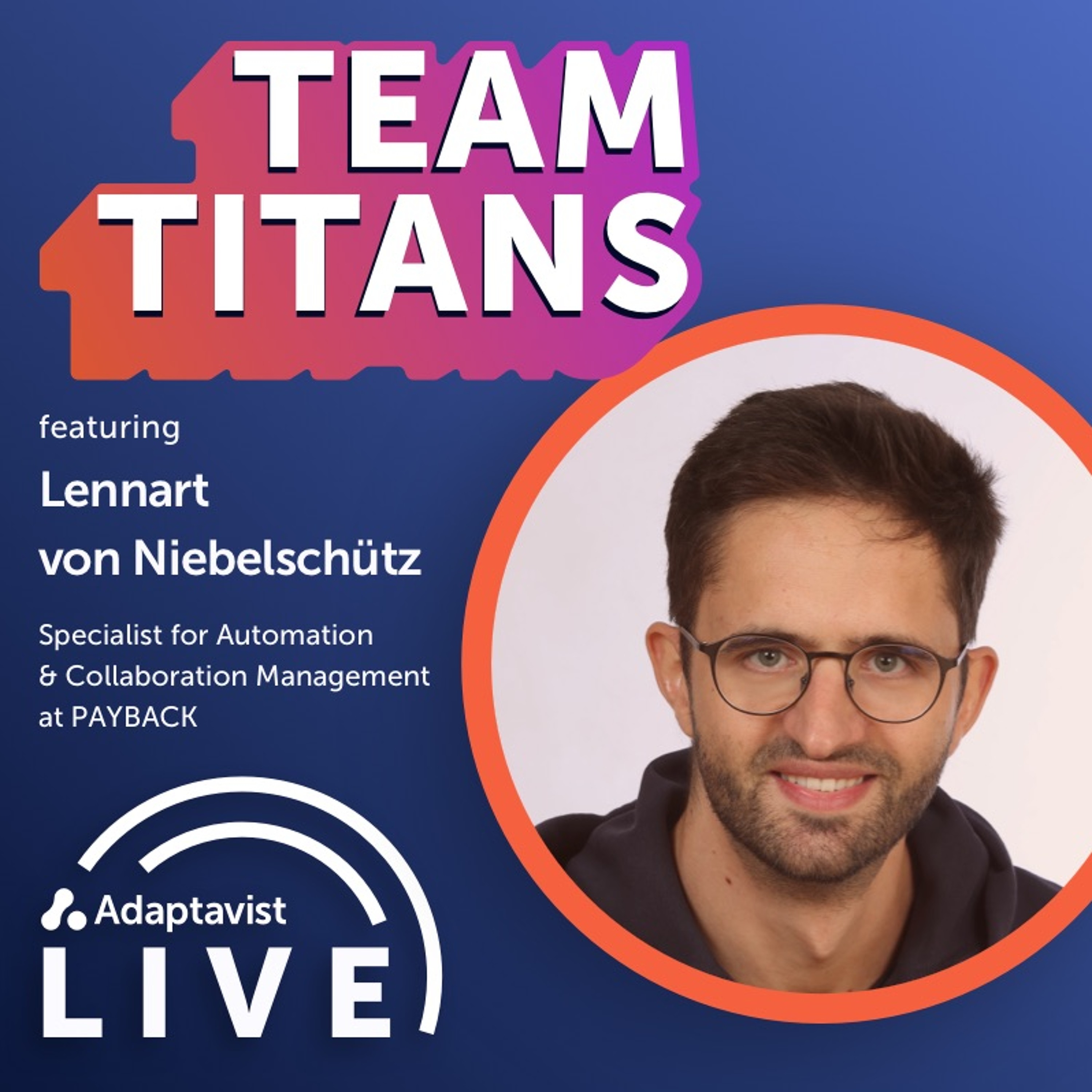 On this episode of Team Titans, Ryan and ScriptRunner Marketing Manager Jess Thompson interview PAYBACK's Specialist for Automation & Collaboration Management Lennart von Niebelschütz about empowering people, cross-functional collaboration, and his Context Cube model of supporting large teams.
A full case study of Payback's use-case can be found here: https://www.adaptavist.com/case-studies/payback
Read the transcript of this interview and learn more about Adaptavist here: https://www.adaptavist.com/blog/transcript-team-titans-season-2-episode-5-lennart-von-niebelschutz
Thanks for listening. Subscribe, share, and connect with us on social @Adaptavist.